6 Things That Happen To Your Body When You Stop Eating Bread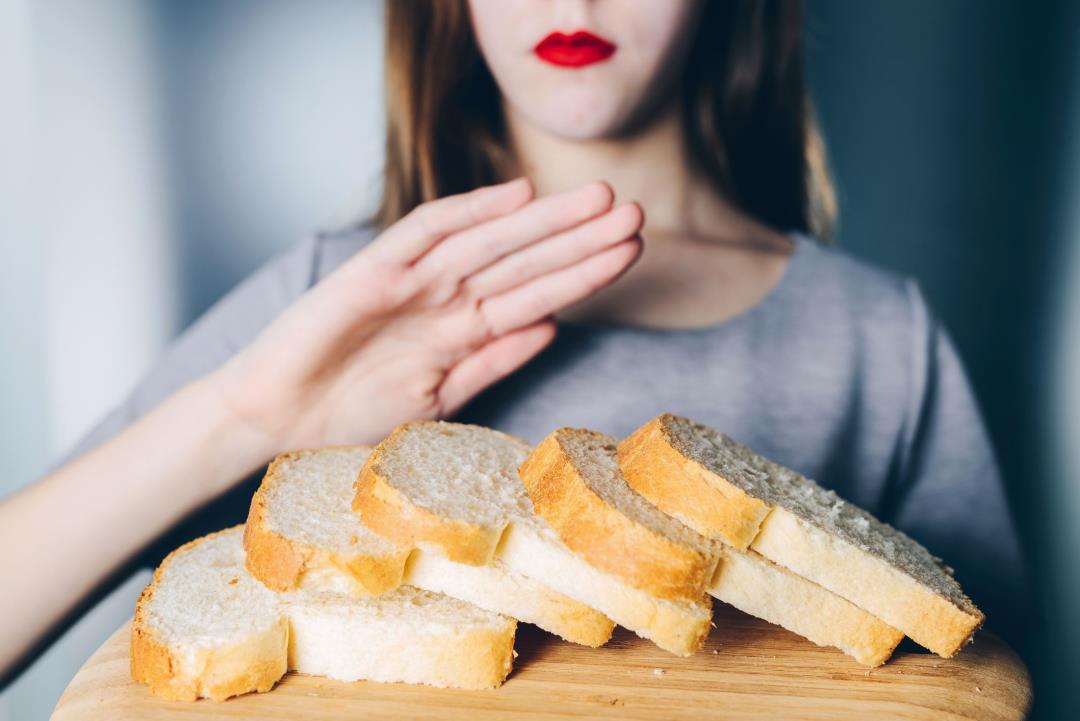 Bread accounts for almost 20% of all calories consumed worldwide, which is a huge quantity when you consider how many other kinds of food there are! White bread is notably important in the Western diet, with some households consuming bread for every meal. It is such a common occurrence that practically every restaurant will place a bread basket on each table, typically for free.
While there's nothing wrong with eating bread, especially if it's homemade or made with good grains, processed bread should be avoided whenever possible. When you stop eating bread for even a month, the negative effects on your health become obvious. There are numerous ways this can benefit your day-to-day life, from feeling less bloated to having more energy in general. Try it for yourself if you don't believe us!
1. Your Clothes Will Appear Looser
Bread is one of the worst enemies of weight loss, as everyone who has ever been on a diet knows. Your dietitian's first piece of advice will be to stop eating refined white bread. This is due to the high amount of refined carbohydrates in bread, which cause your body to retain water weight – each gram of carbohydrate binds up to 3-4 grams of water. This is what causes bloating and weight gain.
Because refined grains are one of the main causes of excess belly fat, when you quit eating bread, the pounds will gradually fall off – especially around your waist. You'll not only look good, but you'll also feel good.
2. You'll Feel More Energized
At some point in your life, I'm sure you've felt weak and sluggish after a meal. It's very likely that gluten was to blame! When your body digests wheat, the sugar from bread is released into your bloodstream. This causes your blood sugar levels to climb rapidly, which is never a good thing, but it's what happens next that makes you want to lie down and nap, because a rapid rise in insulin levels is always followed by a collapse.
Giving up bread will ensure that your glucose levels do not fluctuate as much, allowing you to stay focused and energized throughout the day.
3. You'll Have a Reduced Risk of Various Illnesses
Gliadin and glutenin are immunogenic anti-nutrients found in gluten. They not only do nothing for your health, but they also attack your body while you consume! This is why, according to Alessio Fasano, Medical Director of The University of Maryland's Center for Celiac Research, no one's digestive system is capable of handling gluten adequately. He claims that while some people have been diagnosed with gluten allergy, they are simply more sensitive to it than others.
"We don't have the enzymes to break it down," Discovery News reports. It all relies on how well our gut walls seal after we eat it, as well as how our immune system reacts."
Wheat, in fact, includes glyphosate residue, which can promote intestinal permeability and raise your risk of leaky gut syndrome. Additionally, avoiding wheat lowers your chances of developing chronic inflammation and joint pain. Even if there isn't a clear correlation between the two, eliminating bread from your diet can drastically lower your risk of chronic illness.
4. Your Digestive System Will Be Happier
As previously said, the digestive system of a human finds processing wheat to be a difficult chore. Wheat allergy, wheat sensitivity, and Celiac disease are the most well-known gluten-related medical illnesses, but there are a slew of additional digestive issues that are less well-known.
This is explained further by Isabel Skypala, Ph.D., a professional allergy nutritionist at the Royal Brompton and Harefield NHS Foundation Trust. "After eating bread, almost a third of my allergy patients complain of digestive symptoms like bloating, diarrhea, vomiting, and stomach discomfort," she explains. "Some people have trouble digesting specific foods, and wheat appears to be one of them."
Even though wheat is present in a range of different food products and might seem impossible to avoid, a good and effective way to start is by giving up bread. If you are someone who suffers from irritable bowel syndrome, avoiding wheat (and other fermentable oligosaccharides, disaccharides, monosaccharides, and polyols) can actually make life a lot easier for you!
5. You Won't Have As Many Cravings
Refined wheat bread is nutritionally barren due to the removal of nutrient-rich wheat bran and germ during the production process. This is why, with the support of the starchy endosperm in the bread, the body finds it simple to digest and convert into glucose.
As we've seen, this can create an increase in your energy levels. Similarly, consuming bread does not provide your body with any nutrition or fiber. This, combined with low glucose levels, can make you feel hungry more frequently. As a result, eliminating bread throughout the day can help you avoid seeking more simple carbs and harmful foods. To keep you feeling full until the next meal, it's better to substitute the bread with plenty of fruits, veggies, and the occasional complex carb.
6. You'll Be In a Happier Mood
For all of the reasons we've explored so far, and more, eliminating white bread from your diet can help you be happy overall. For example, we know that the digestion of bread can trigger blood sugar rises and crashes. The same hormones that induce such variations, according to a study published in the American Journal of Clinical Nutrition, may also be responsible for mood swings, weariness, and other depressive symptoms.
We also know that it raises your chances of being diagnosed with a variety of medical disorders, ranging from wheat allergy and Celiac disease to leaky gut syndrome and irritable bowel syndrome. Needless to say, a life free of such afflictions is bound to be more enjoyable!